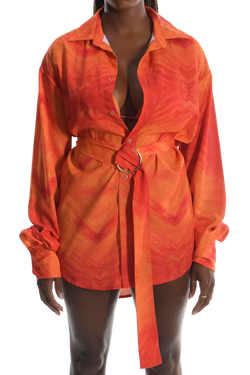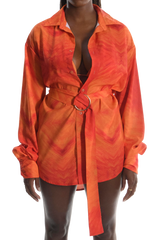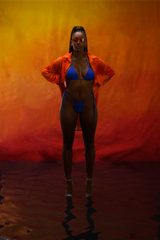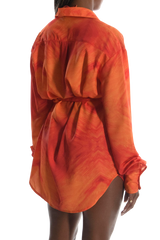 CAPRI OVERSIZED SHIRT COVERUP - SUNSET
Inspired by long beach days in 80's
Italy, Capri is our newest addition to the world of beach coverups and accessories. With over-the-top sleeves and a curved flirty hem, this style can be worn again and again. 
- Can be worn as Oversized shirt or styled as a dress.
- Large Silver Ring Belt.
- Over-the-top Sleeves.
- Large Cuffs.
- Blended fabric.
- Model wears a size M.

- Height: 5ft 7cm.
- Iron on cool. Wash on 30 with similar colours. Do not bleach. Do not tumble dry.