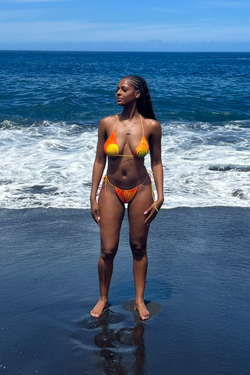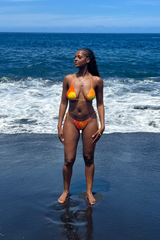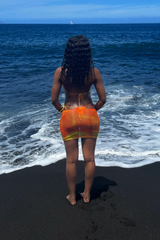 EXPOSURE BOTTOMS - MANGO MARTINI
Named by YOU! Say hello to our Exposure Bottoms in Mango Martini. A tantalising vibrant mango colour instantly elicits the essence of sun-kissed beaches and fruity cocktails, while adding a pop of energy to your beach look. 

Worn to be seen, The Exposure bottom has a minimalistic silhouette, offering a two-string-tie and cheeky thong cut.
- Double layered.
- 20% Polyester 20% Spandex.
- Hand wash only, Dry in shade.
Model wears a size M